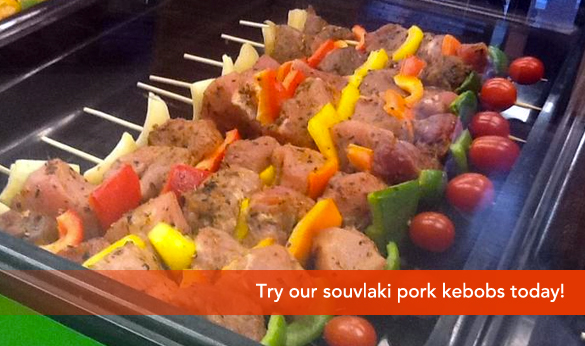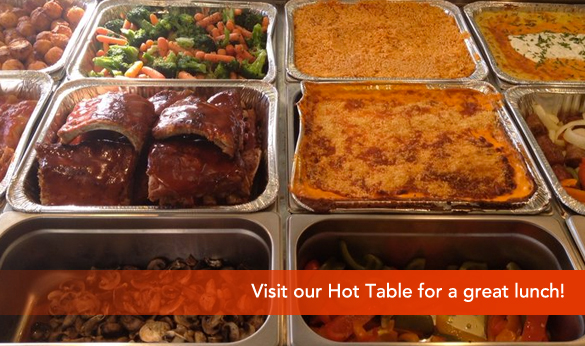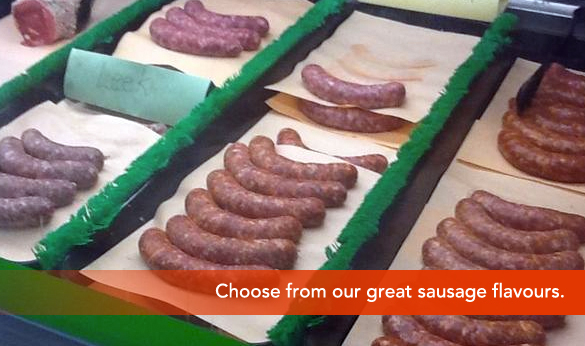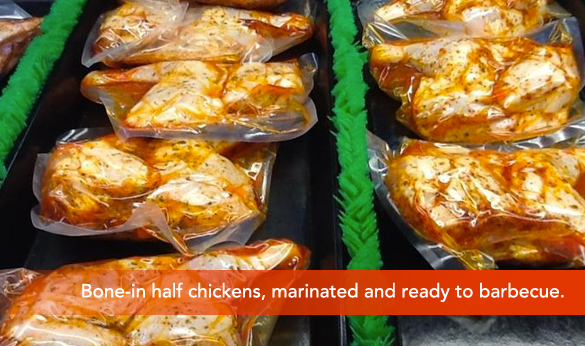 We're the griller's dream store! Whether you stop by on the way home for dinner inspiration or include us in your weekly grocery run and stock up, Ready to Grill Foods will make your mouth water from the moment you set eyes on our display ideas, through your enjoyment of the aromas as you stand over your barbecue, right up until your fabulous meal is a savoury memory while you enjoy your backyard sanctuary.
Come in any time and check out our selection of delicious flavoured kabobs, marinated chicken, pork and beef, variety of sausages, fish and burgers. And it doesn't stop there! Add tasty sides like stuffed Portobello mushrooms and stuffed peppers ready to put on the grill, seasoned potatoes, pasta salads and cold salads and more. And don't leave without looking into the freezer for more great ideas!
And now don't forget to visit for lunch! Every day we have a sensational home-cooked-style hot table with several featured dishes, and fresh grilling out front for those who just can't wait till tonight for a grilled meal!